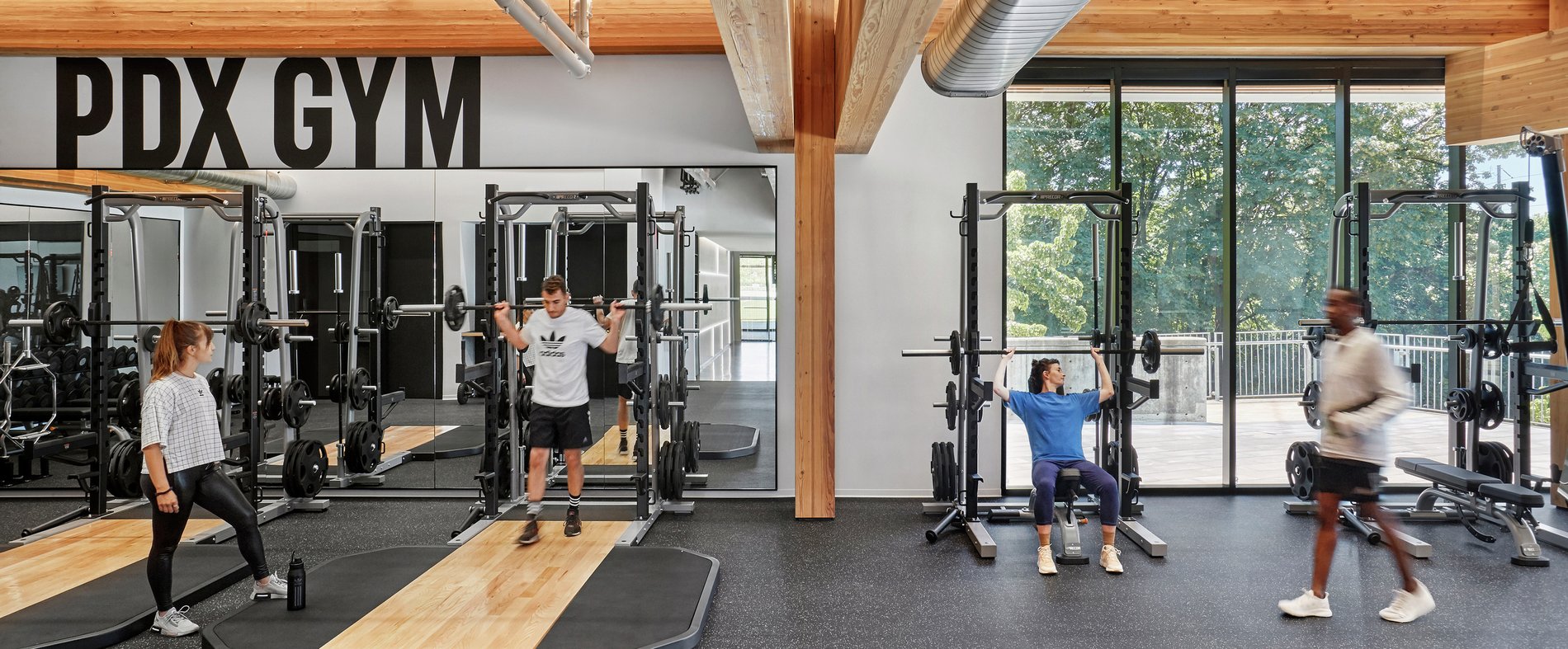 Adidas Performance Zone
The adidas Performance Zone is a world-class mass timber athletic center that was designed as part of the new 460,000 sf adidas North American Headquarters expansion. Intended to function as a campus destination for athletic training and community events, the 31,000 sf Performance Zone building cantilevers over a new soccer field, emphasizing views of formal and pick-up matches. On the ground level, the building opens directly onto the field, offers a variety of indoor/outdoor training spaces, and integrates with the central campus plaza—overall building a strong sense of campus community. The Performance Zone features a mass timber structure consisting of regional Cross-Laminated Timber (CLT) panels and glulam columns and beams. Located above an existing parking garage, the design team chose to build an all mass timber structure that leveraged the strength and lightweight nature of wood to create a larger building. 
The Performance Zone is a community space dedicated to wellness for all adidas employees. The program offers a variety of specialty fitness spaces including weight training and cardio rooms, a yoga/dance studio, cycling studio, and locker rooms. A lounge and juice bar on the second floor overlooks the soccer field and provides a space for gathering and replenishment. Flexible meeting areas with floor to ceiling windows offer expansive views of the city.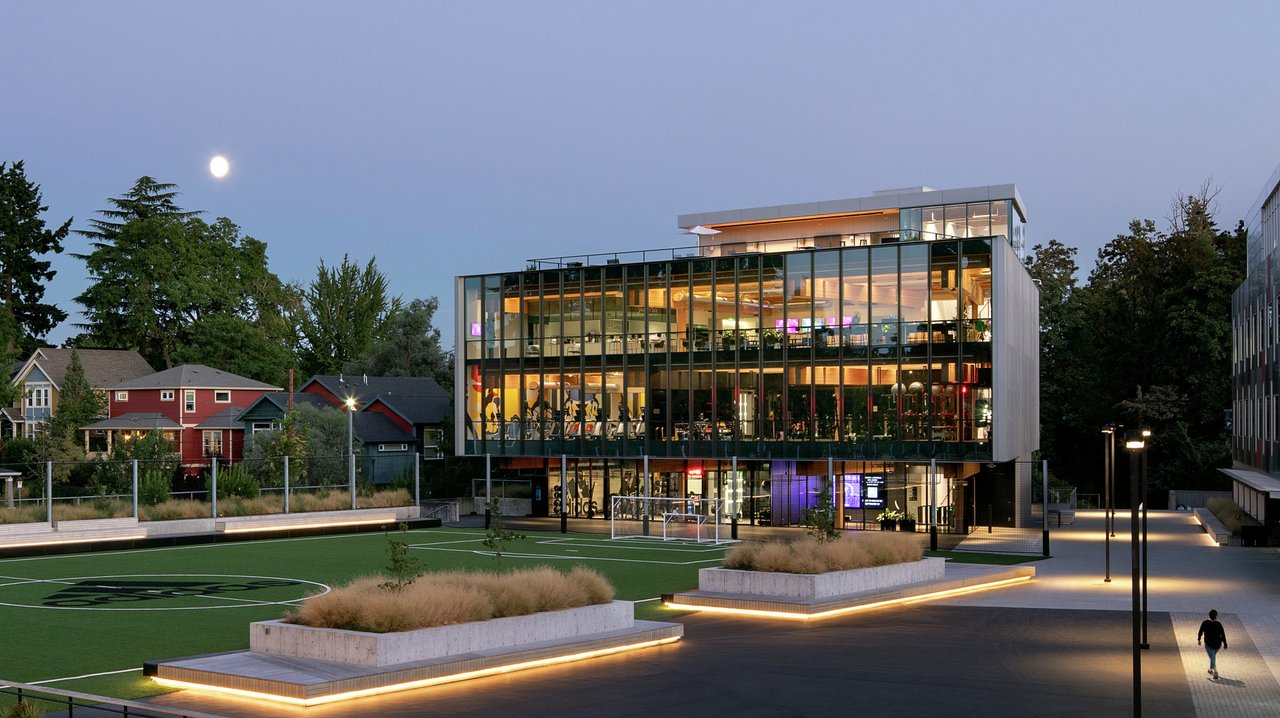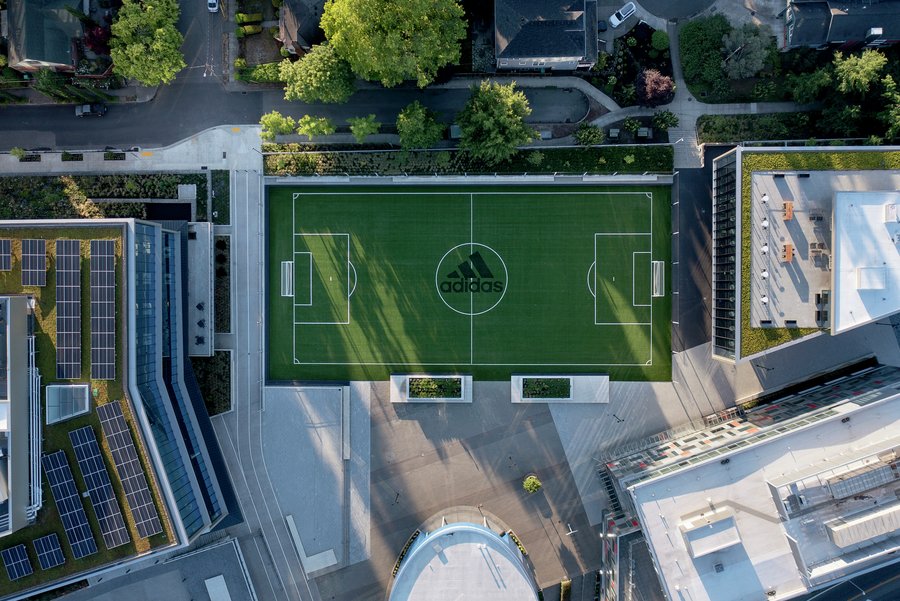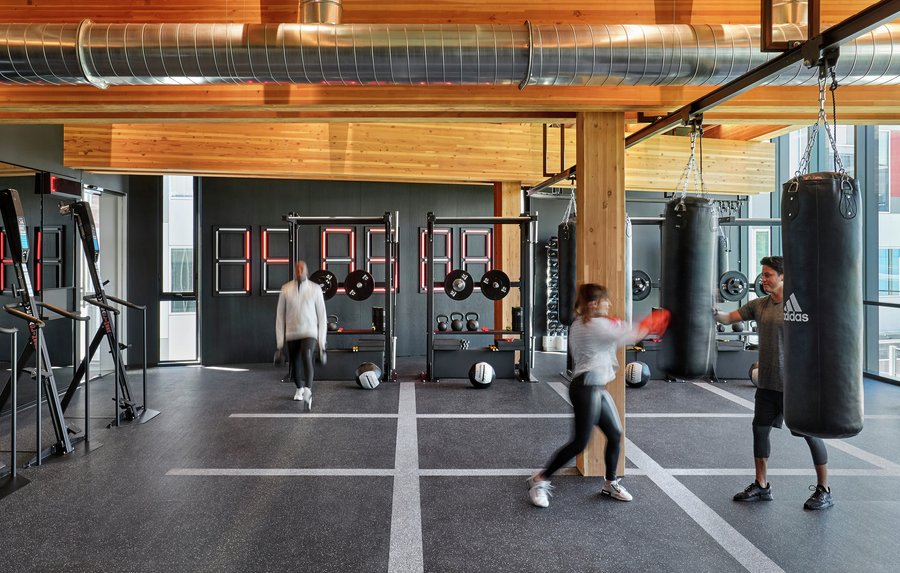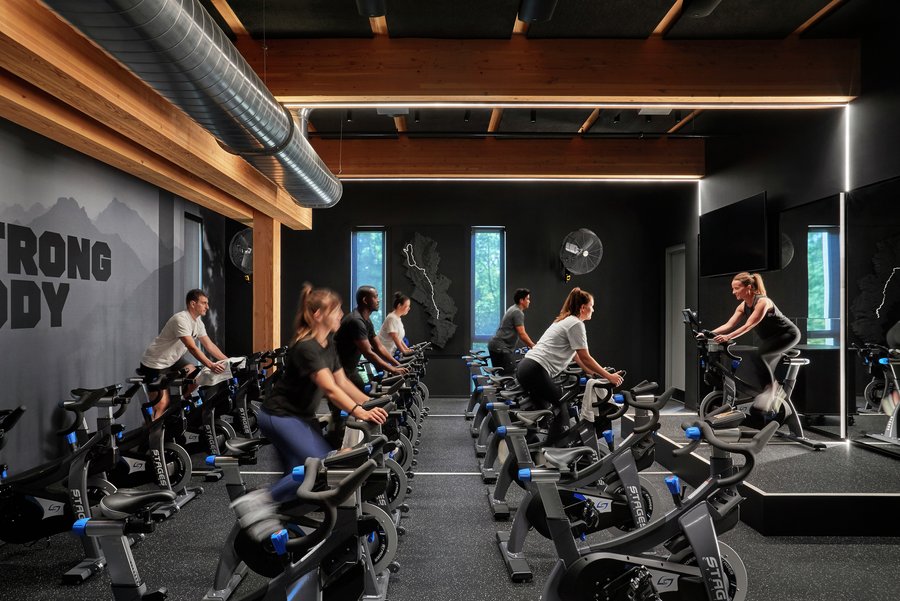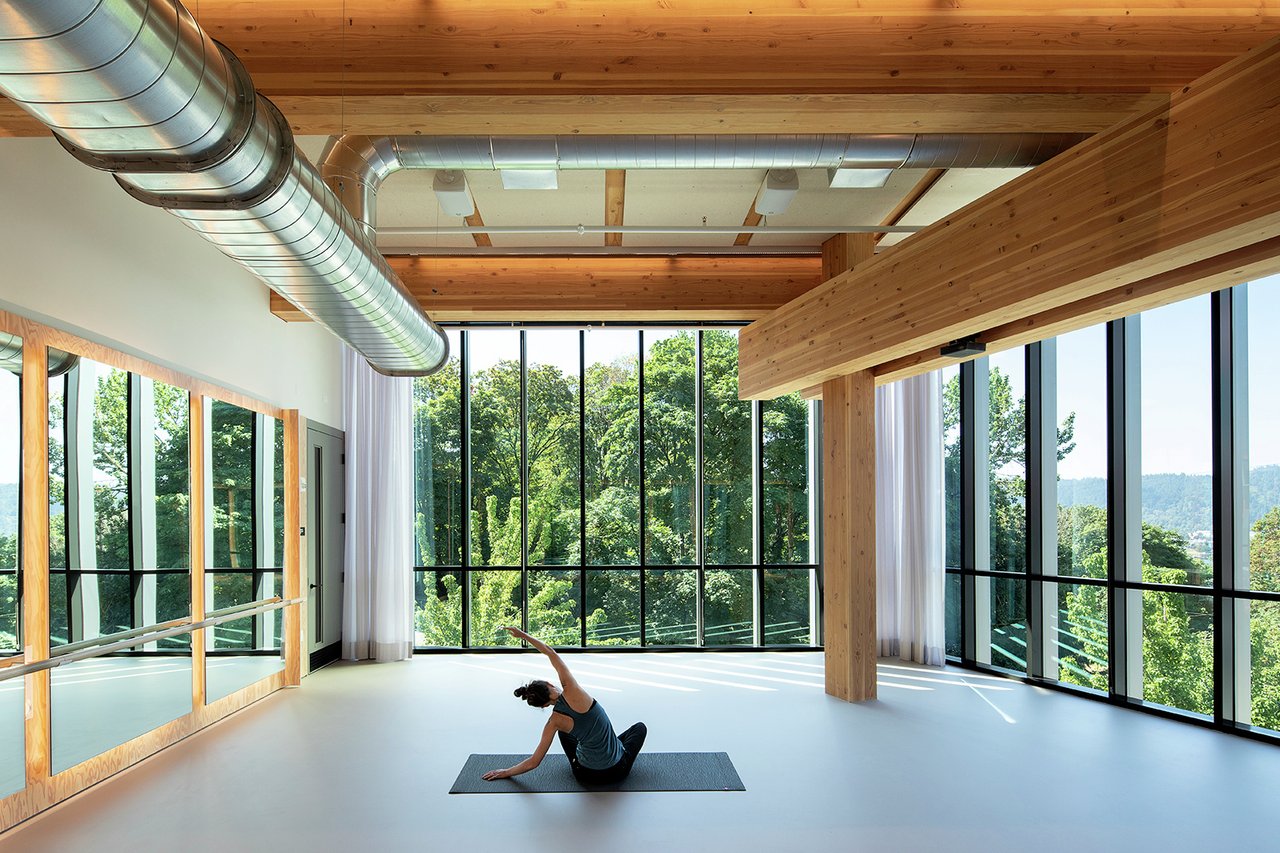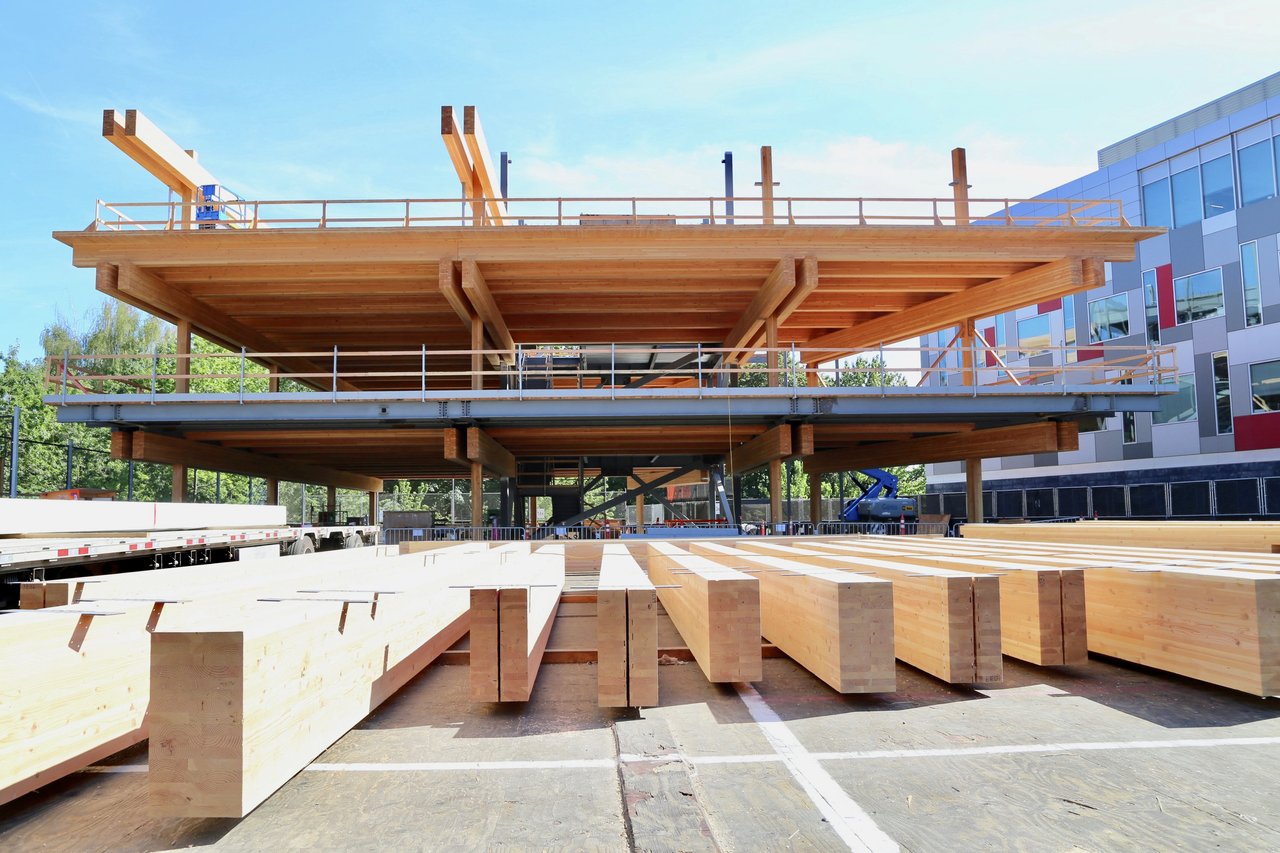 The adidas brand is centered around fitness and athletics, and the new Performance Zone reflects this by prioritizing human health and wellness on multiple levels. The building offers a variety of indoor/outdoor fitness and training areas; a juice bar which provides healthy nutrition to athletes; easy access to public outdoor spaces on campus including bike and walking paths; and biophilic design elements such as abundant natural light, exposed wood and other natural materials, a green wall, and indoor plantings, which have all shown to have lasting positive effects on occupant health and well-being.