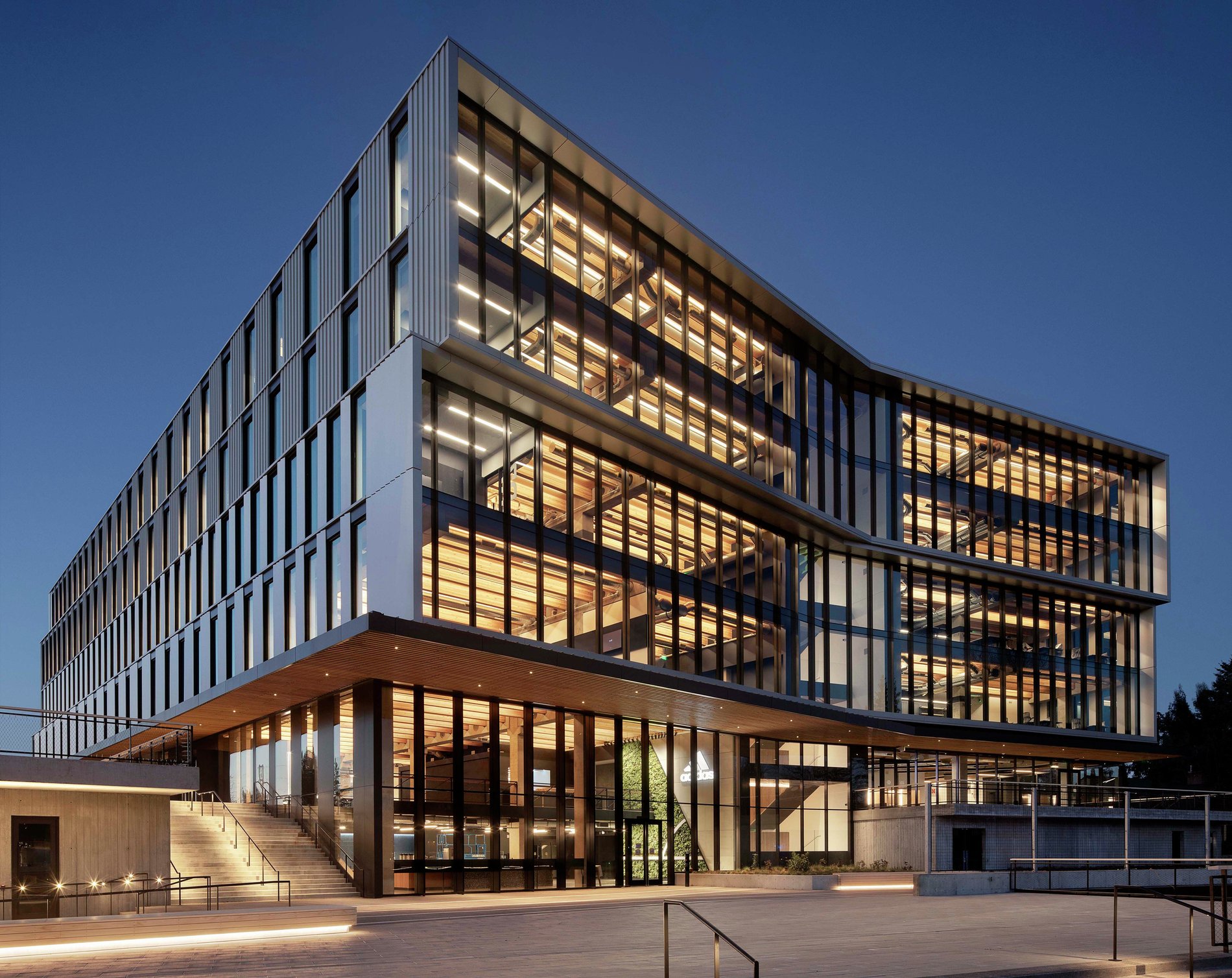 Adidas Headquarters Expansion and Gold Building
Following a national design competition, Adidas selected the team of LEVER Architecture, O+A, and GGN to realize a major expansion of their North American Headquarters. The target LEED Gold project enhances Adidas' Portland, Oregon campus with a new arrival sequence and two signature mass timber buildings. The placement of the two buildings around a new central sports plaza transforms the existing plaza into a more cohesive campus landscape, strengthens connectivity internally between the existing buildings, and alters the landscape connections to the adjoining residential neighborhood. The project is inspired by the dynamism of small stadium environments where spectators and players engage in an active dialogue. The architecture of the two buildings connects creative work, community, and sport.
The new campus expansion is one of the largest mass timber projects in the United States to date—serving as a catalyst for wider adoption of mass timber construction in the U.S. and beyond. The new buildings showcase regional timber which give both a strong Pacific Northwest identity and sense of place. Leveraging the firm's expertise with timber innovation, the Gold Building deploys a unique hybrid structural system made from pre-cast concrete columns and girders with glulam beams and Cross-Laminated Timber (CLT) panels. Mass timber's warm character, technical innovation, and connection to the regional forestry culture make it an ideal material for a cutting-edge brand with roots in the Northwest.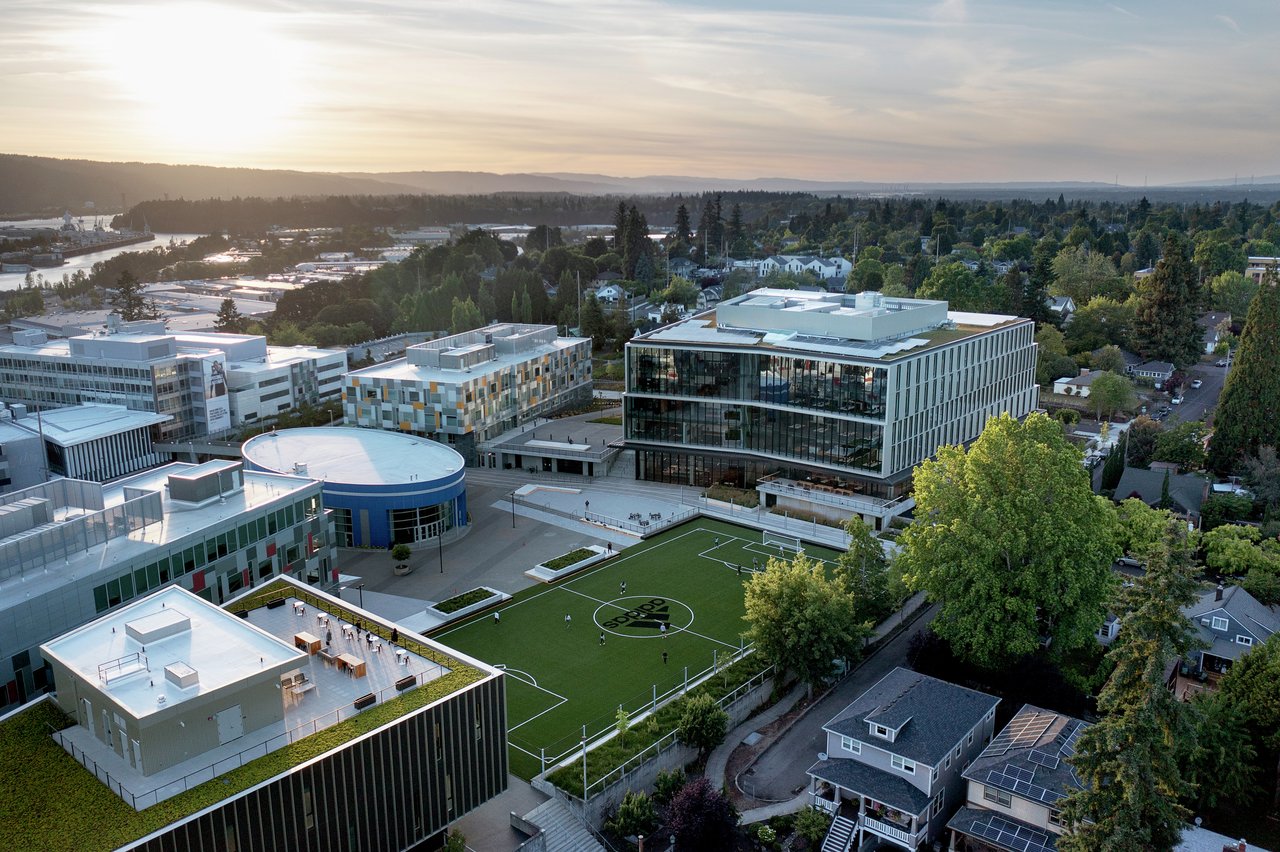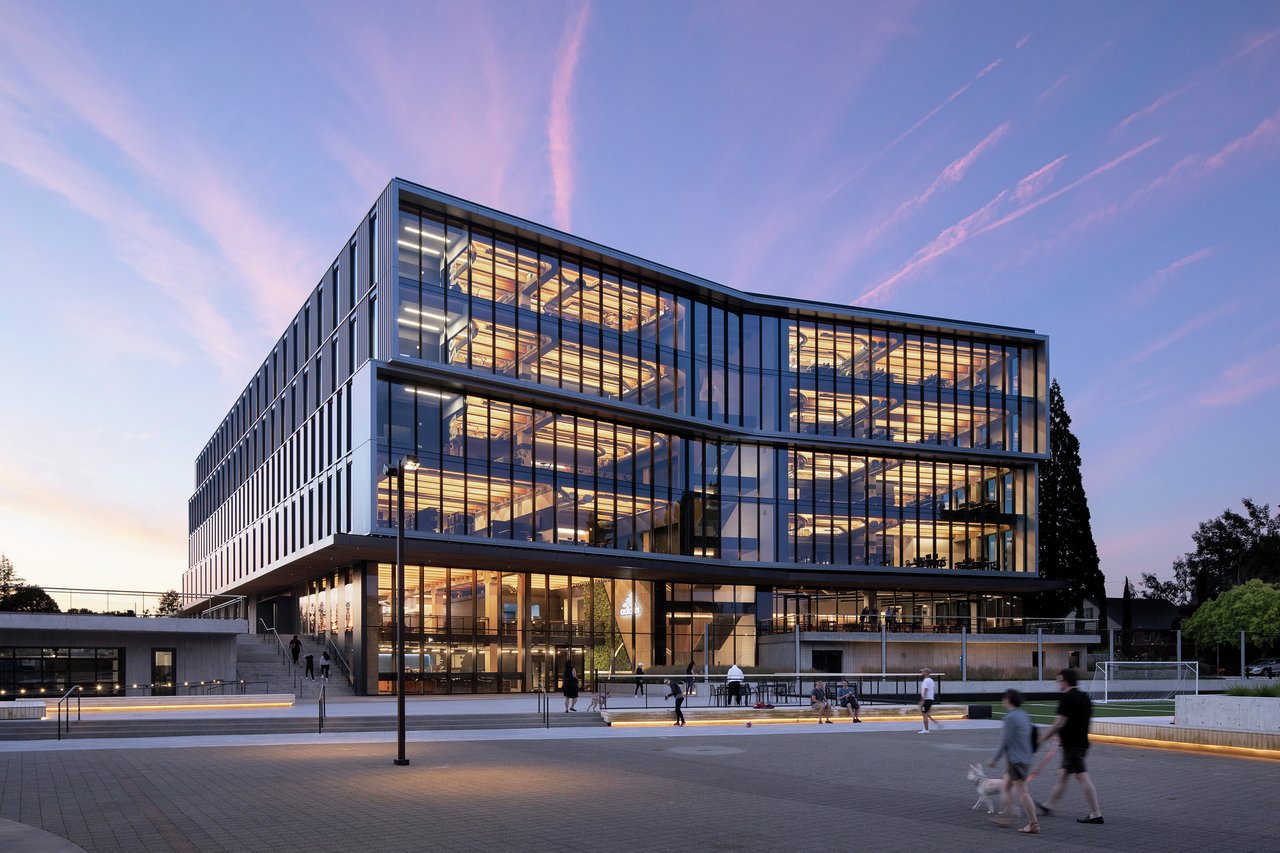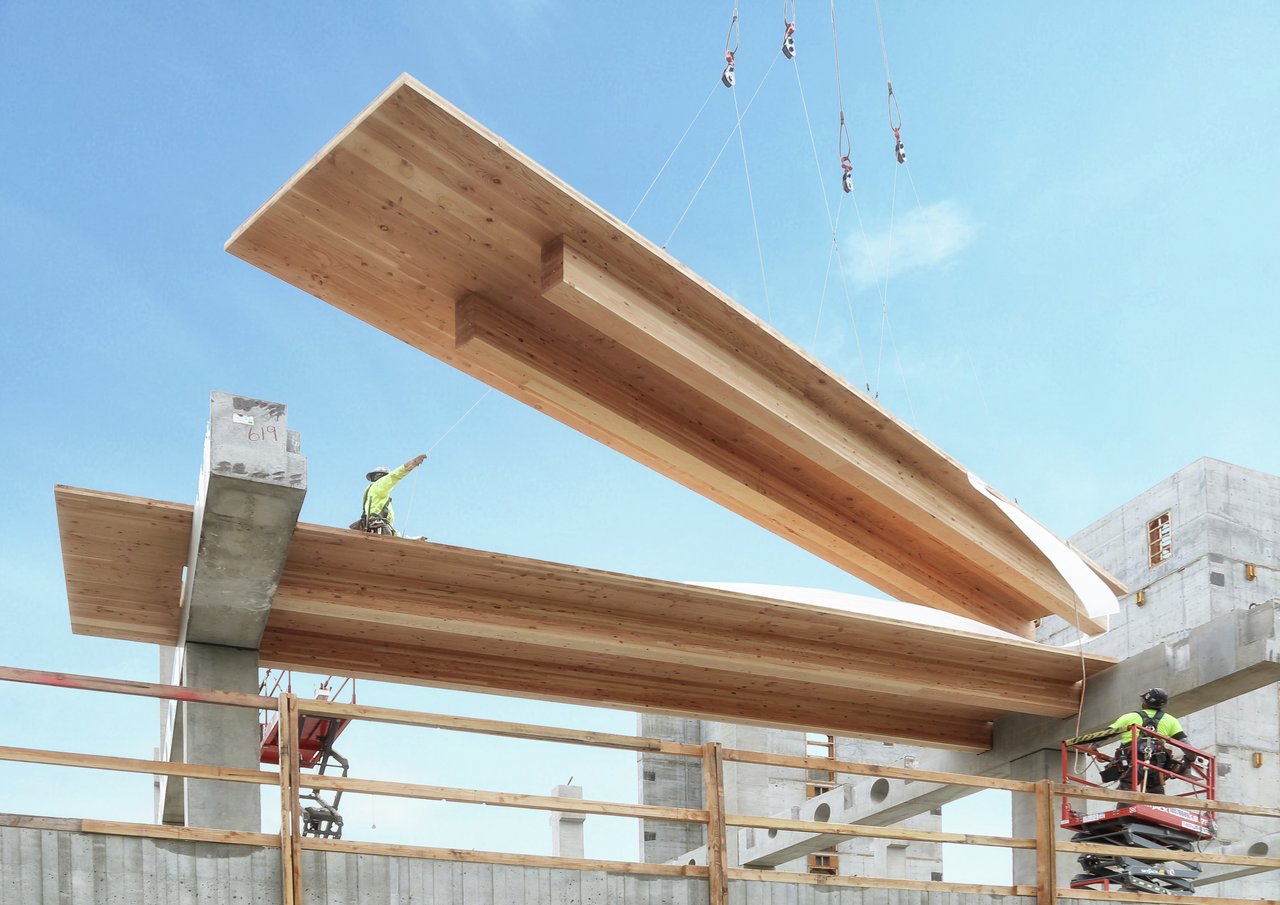 The 182,000 sf Gold Building is a world-class creative office building that includes four levels of open, flexible workspace and meeting areas for a variety of uses. A maker lab with movable furniture provides a versatile space for product design and creative work. The building entry features a coffee bar, lounge, and a living green wall—one of many ways this unique building exhibits biophilic design principles. The food hall and dining areas provide light-filled community spaces for eating, socializing, and working.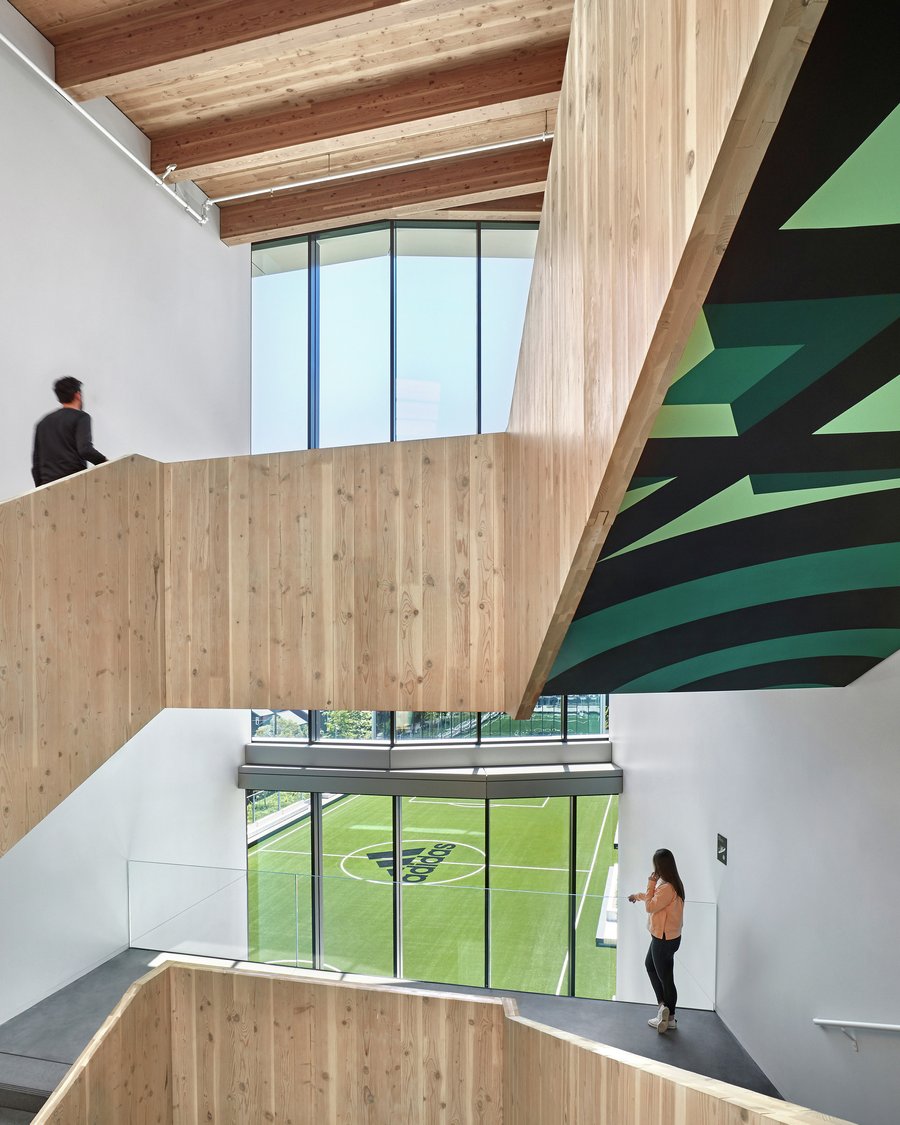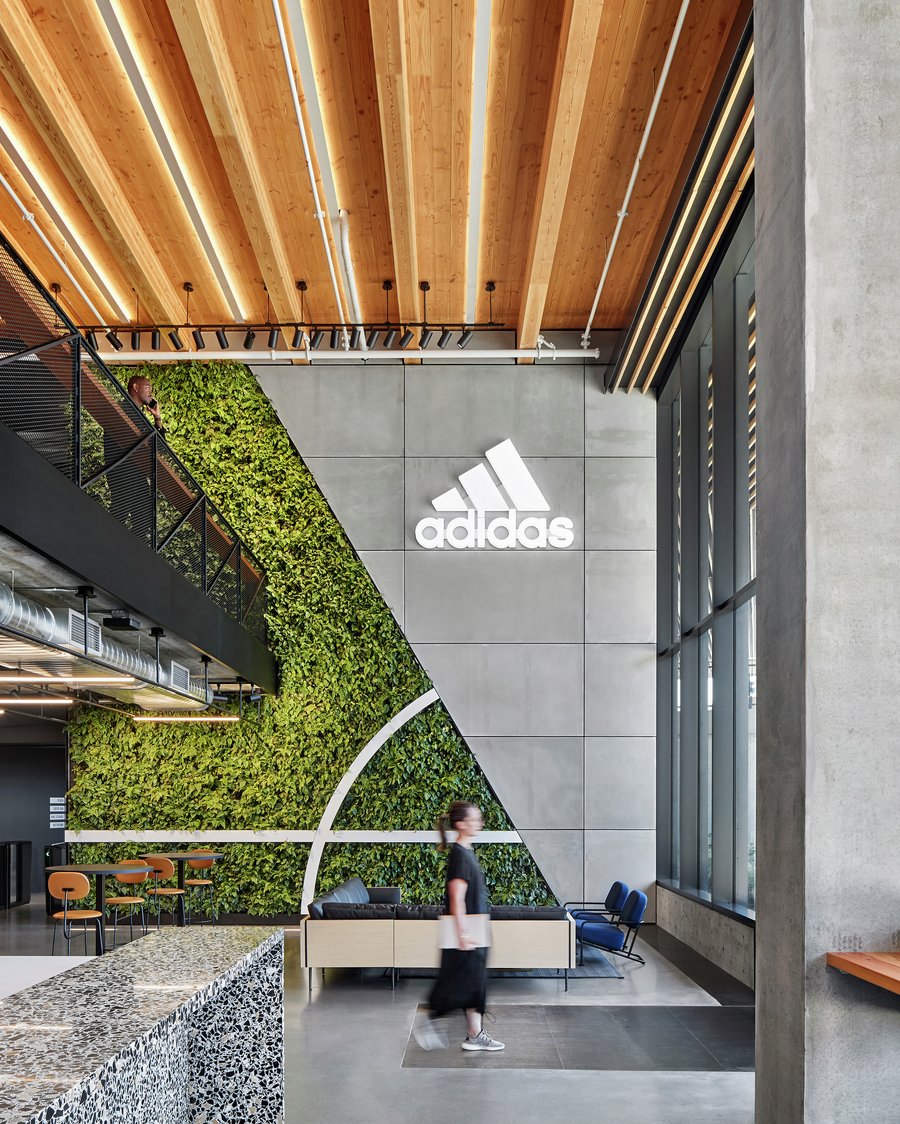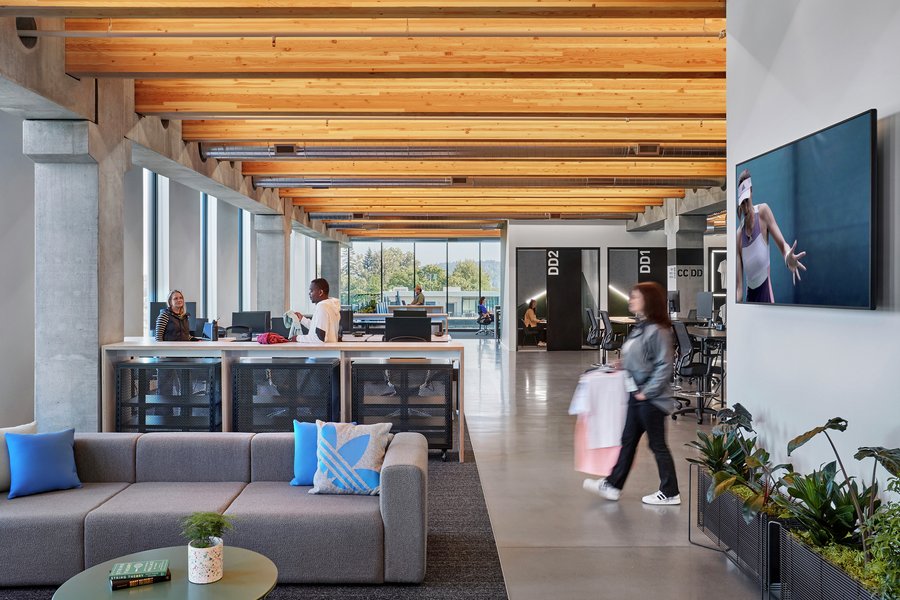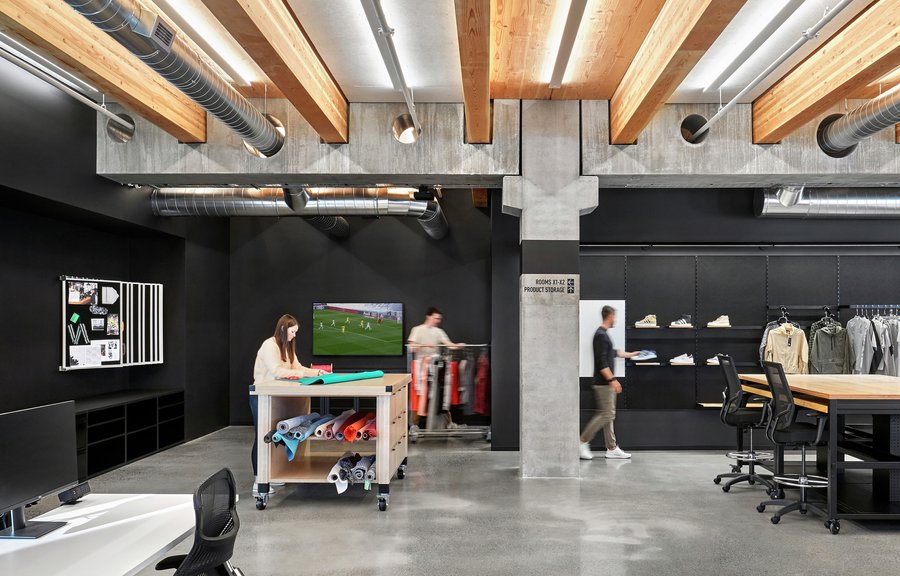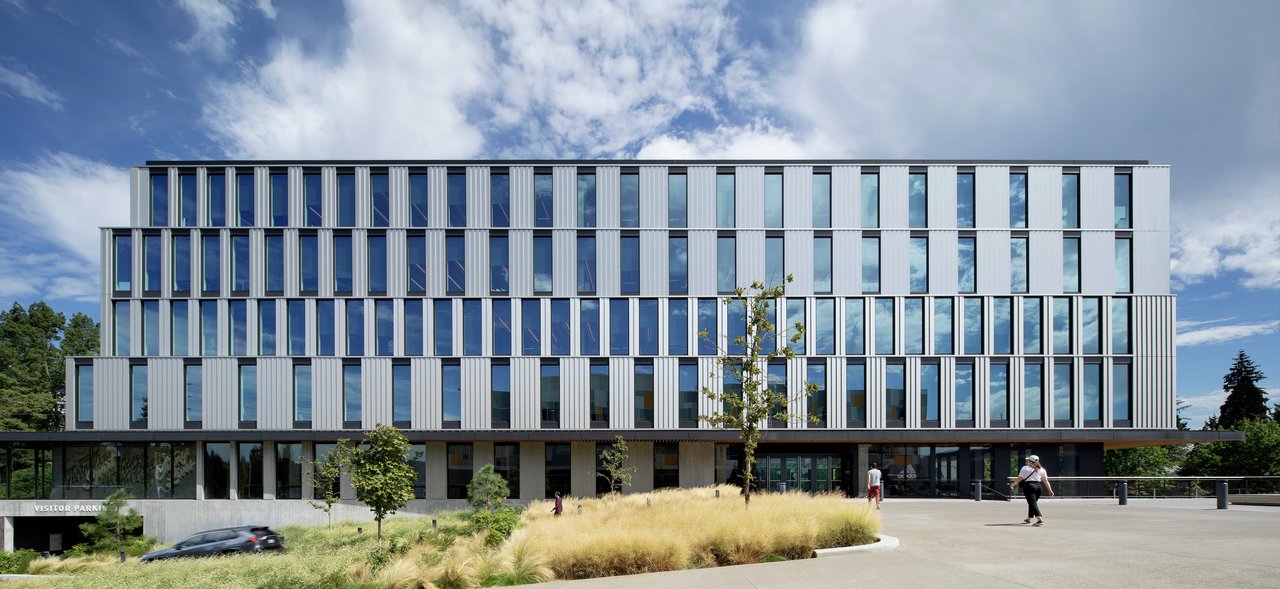 Campus planning upgrades are a critical part of the expansion. The master plan establishes a new intersection and entry point to the campus that terminates at an arrival court and drop off. Surrounded by existing and new architecture, the courtyard serves as a powerful space of arrival for visitors. The project scope also includes a new 240,000 sf below grade parking garage, loading facility, and landscape improvements that enhance connectivity and create new outdoor spaces for interaction.