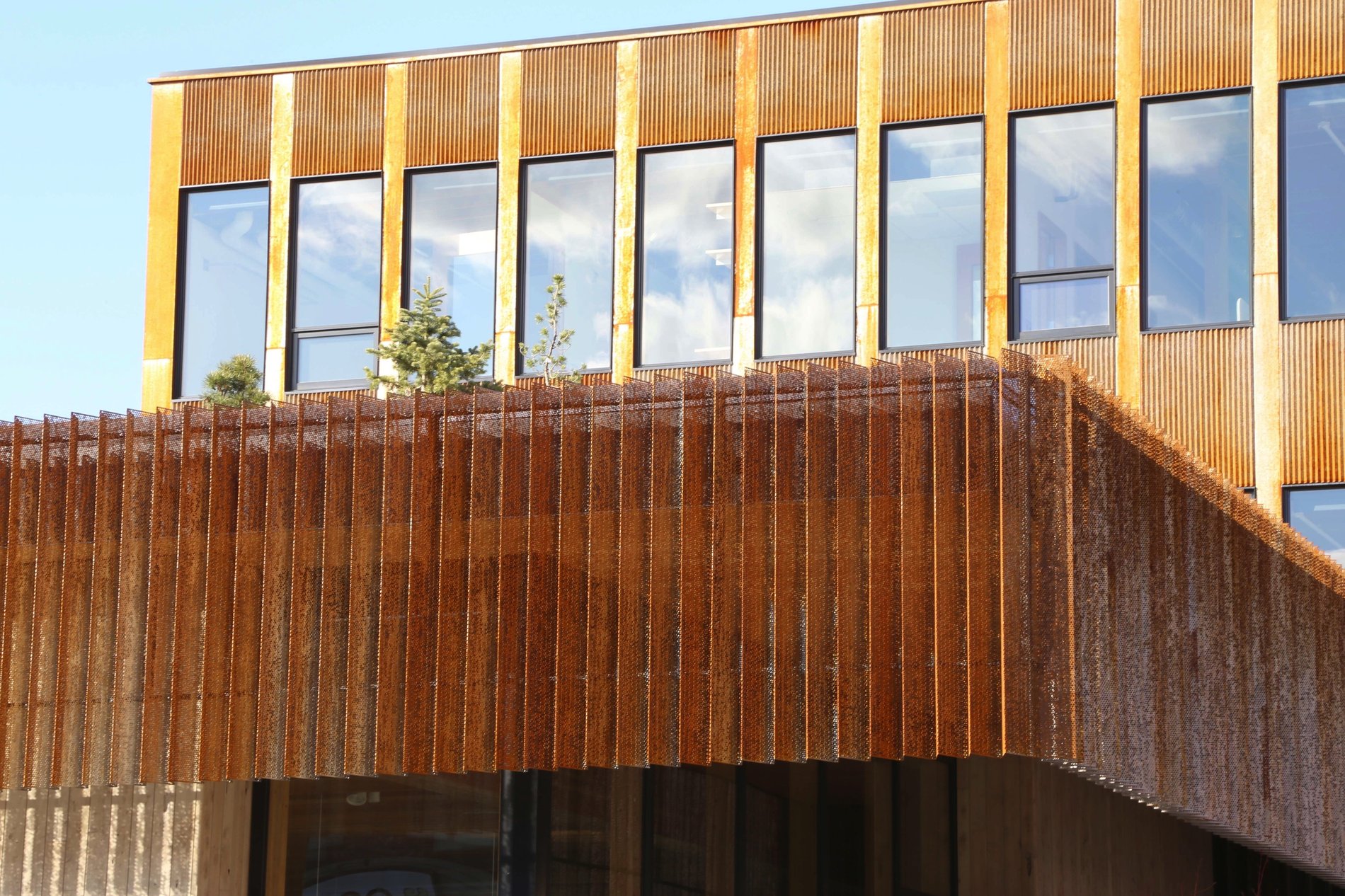 Oregon Conservation Center
This renovation and expansion of The Nature Conservancy's Oregon headquarters transforms a dated office building into a collaborative hub that reflects the mission of this environmental nonprofit. Built in the 1970s, the original building's prosaic exterior and landscaping did little to promote the visibility and identity of this global nonprofit. Inside, the dark, siloed office layouts and lack of sizable meeting or event space posed challenges for this collaborative organization.
To create an outward expression of The Nature Conservancy's work in Oregon and to connect staff and visitors to nature, the design integrates materials and plantings specific to their priority projects around the state. New landscaping evokes three of the organization's protected habitats: the Rowena Plateau, the Cascade-Siskiyou region, and western hemlock and cedar forests. The building exterior is completely reimagined with steel cladding that weathers over time, as well as Juniper siding and Cedar decking which were both sustainably harvested from The Nature Conservancy's conservation sites.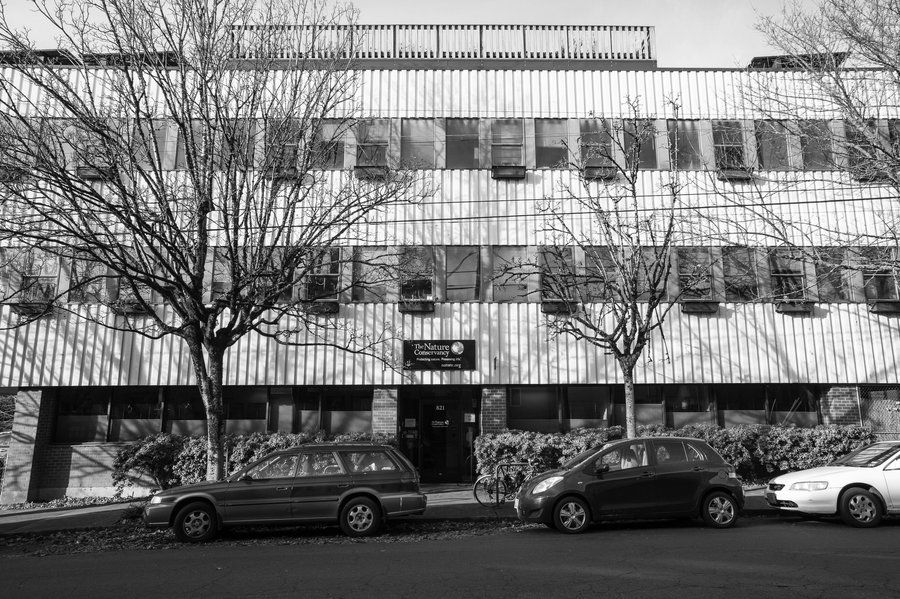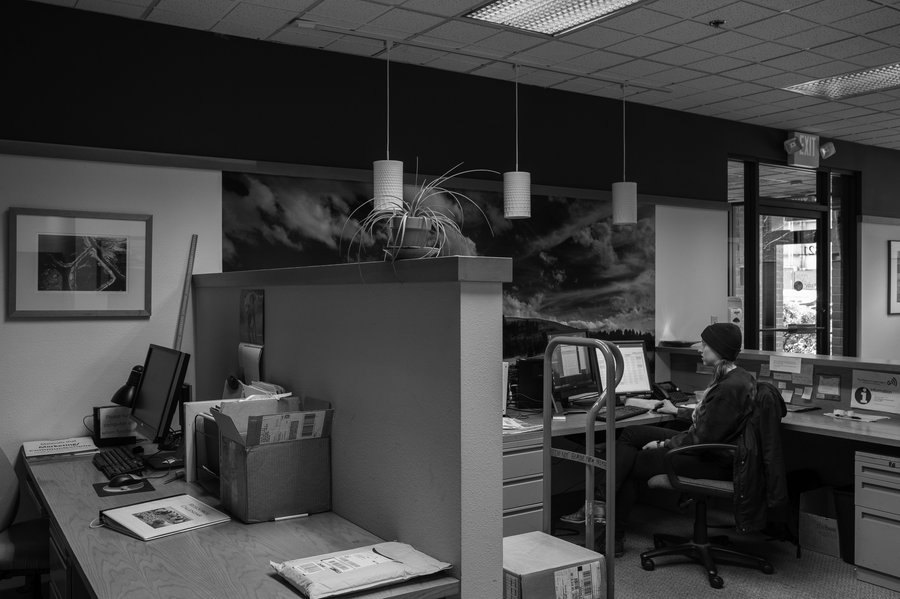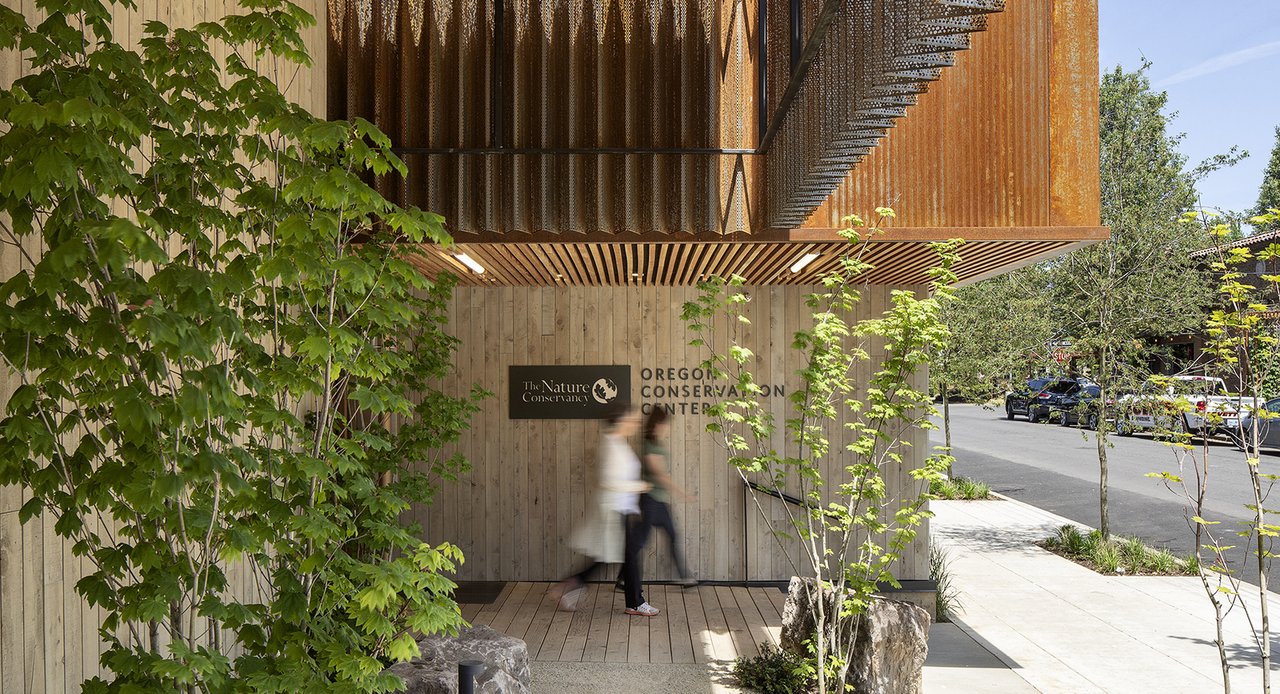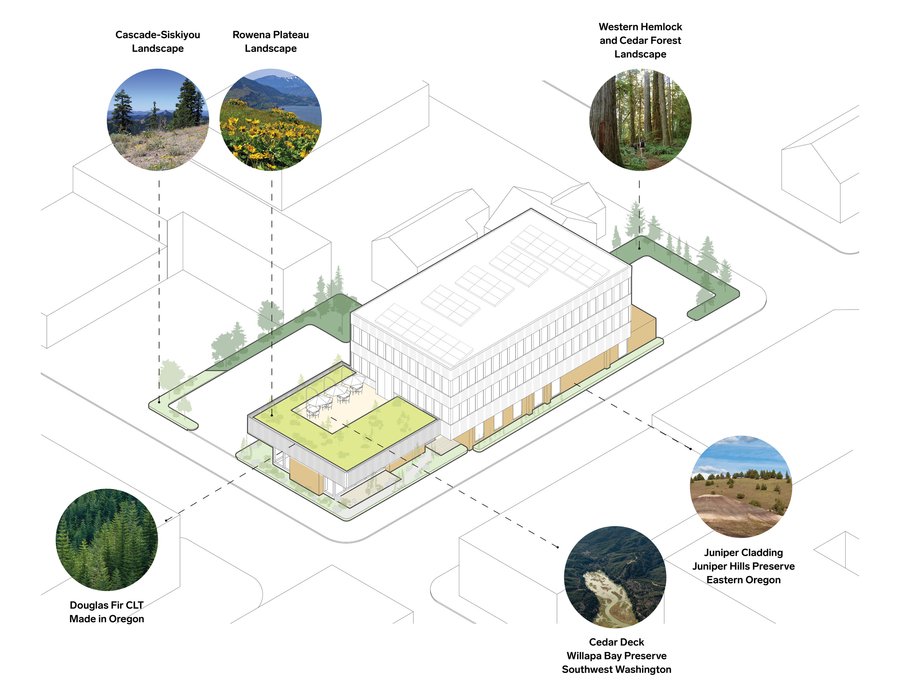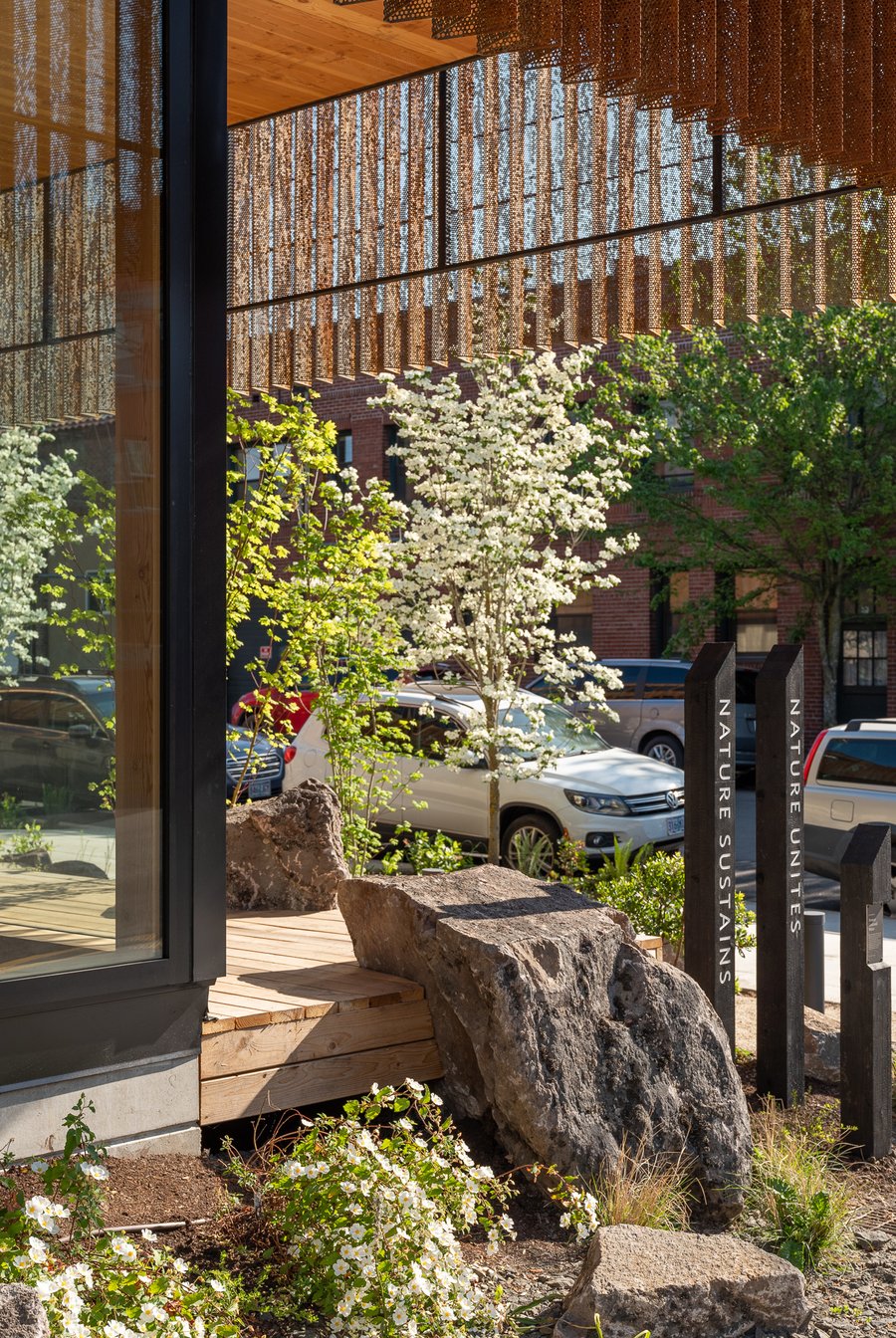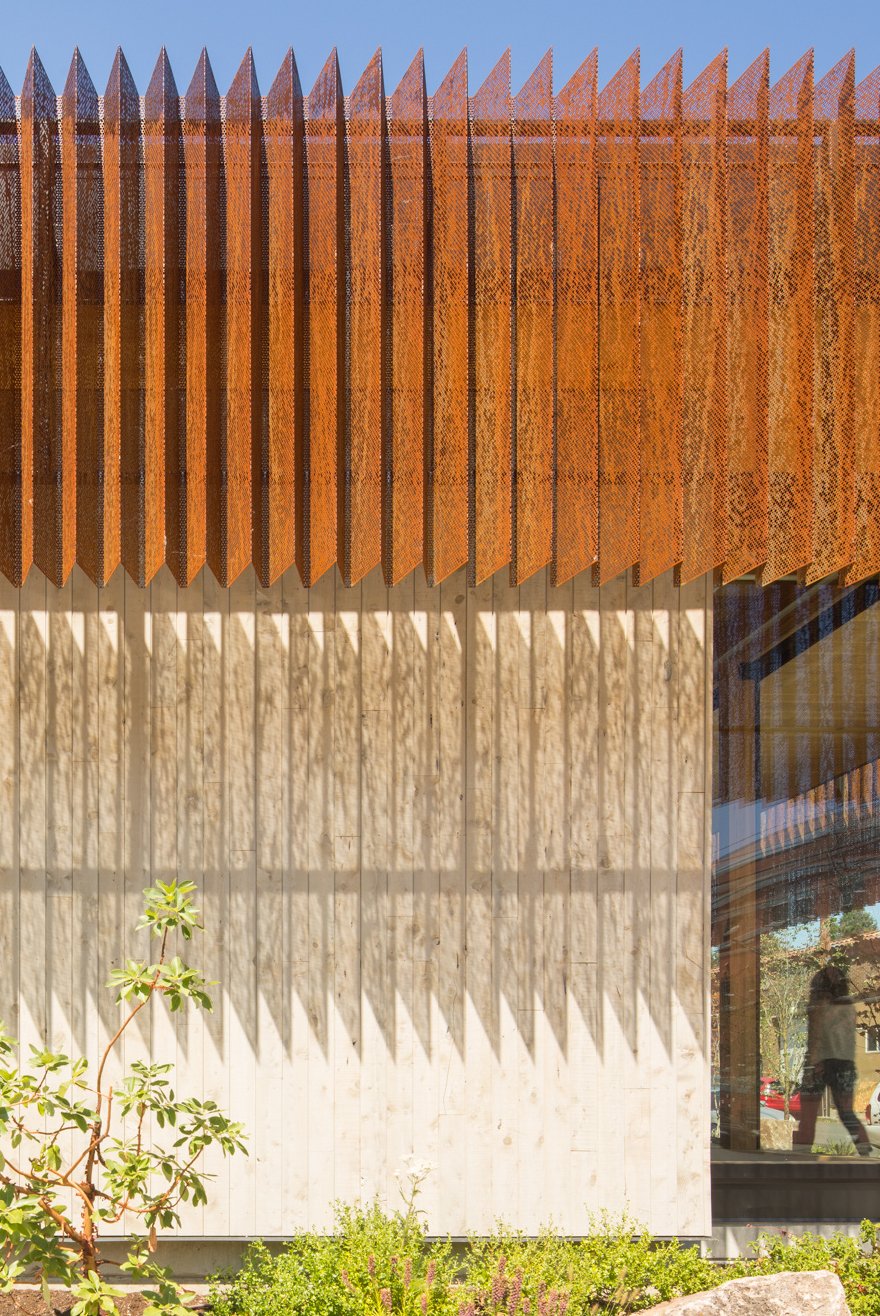 Central to the upgrade, is a new building addition which contains a community room and roof garden terrace. The addition provides a highly visible gathering space for public events and collaborations with partner organizations. In line with The Nature Conservancy's commitment to innovative solutions, the addition is one of the first in the US built with domestically-fabricated Cross-Laminated Timber (CLT) panels that are certified by the Forest Stewardship Council (FSC). Other elements of the gut renovation empower the organization's collaborative culture and work such as new open plan layouts, meetings rooms of varying sizes, staff café/lounge, and dedicated storage space for equipment used in the field.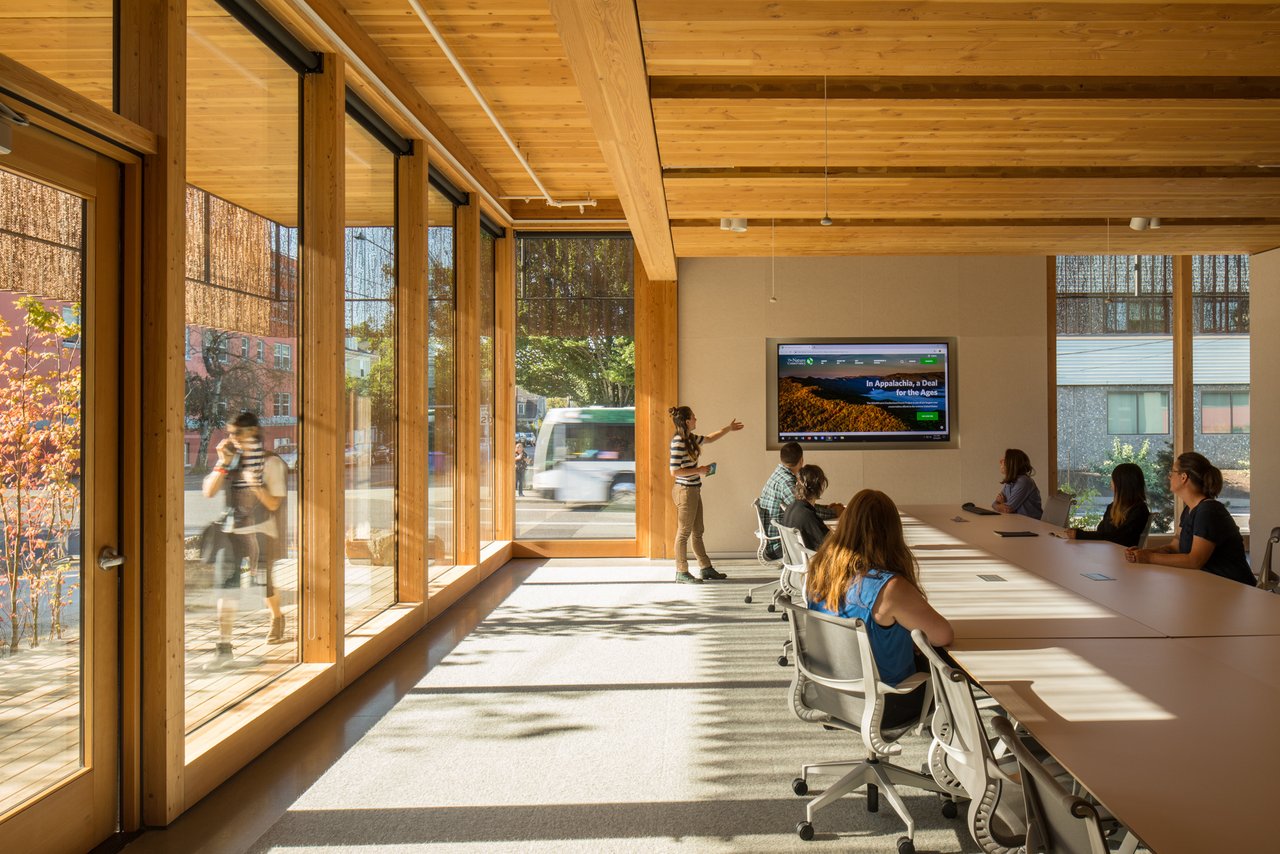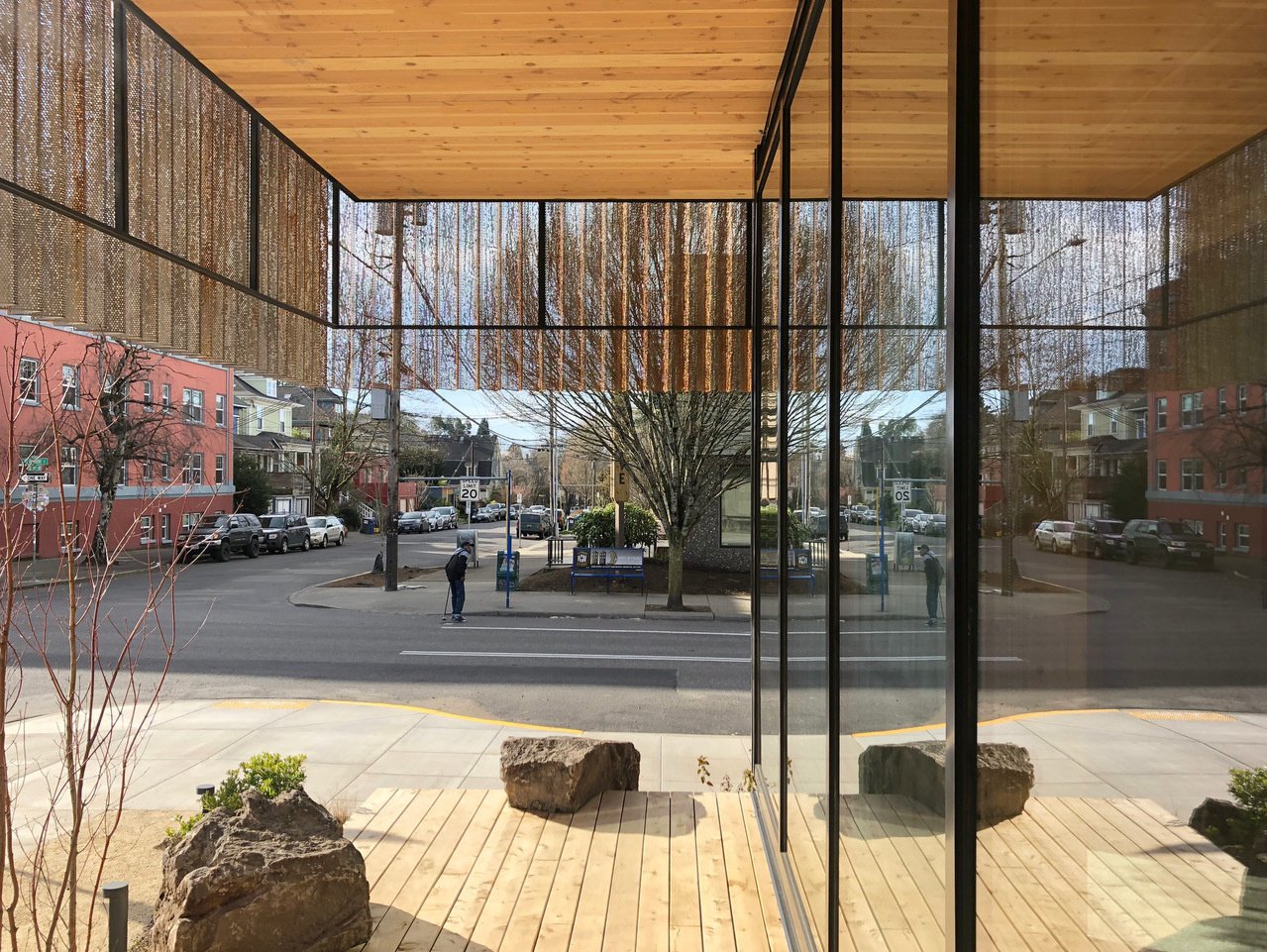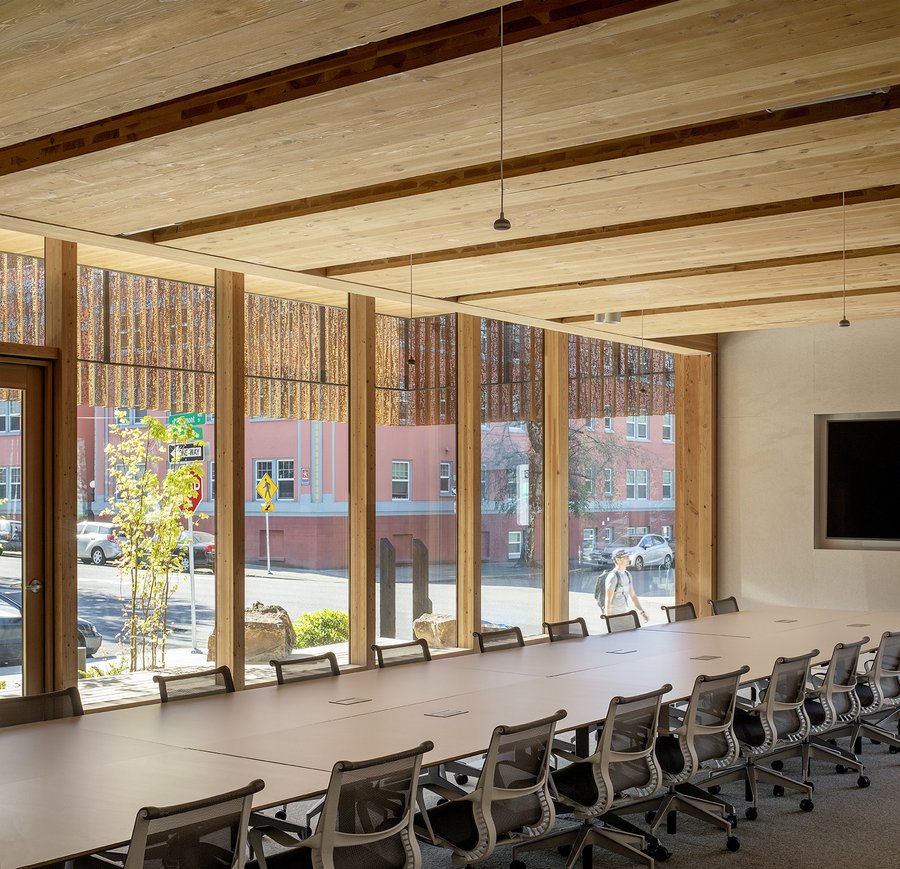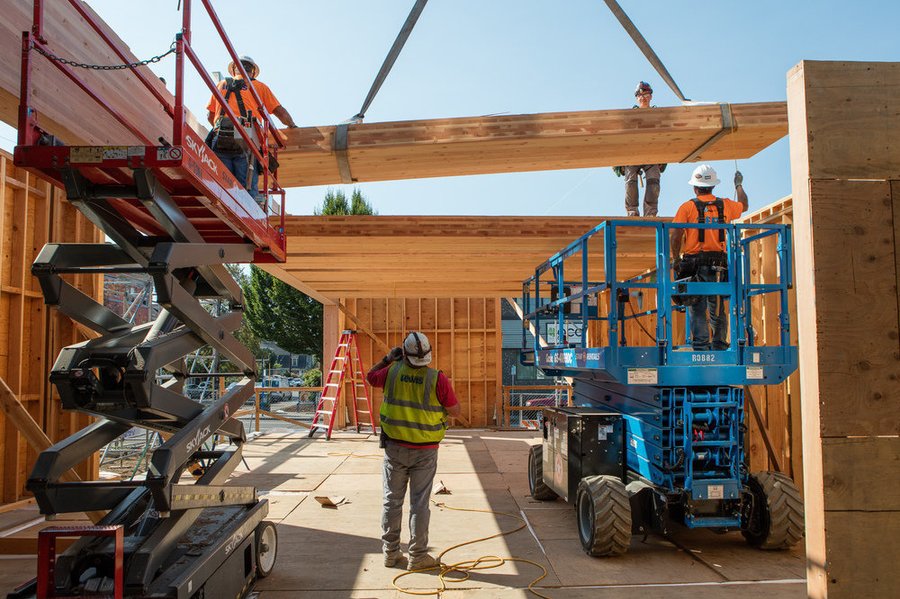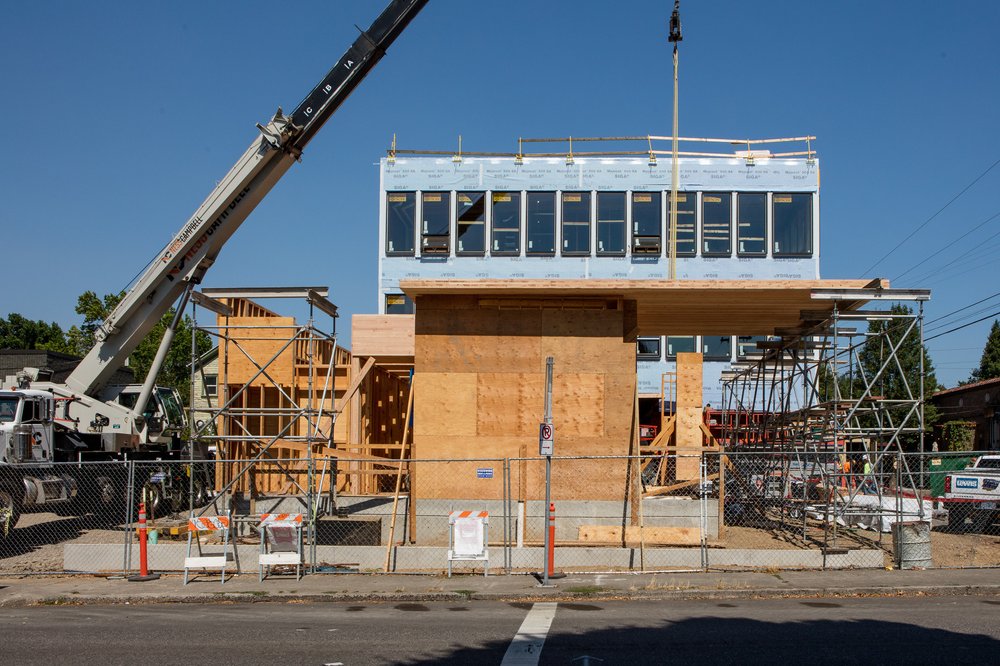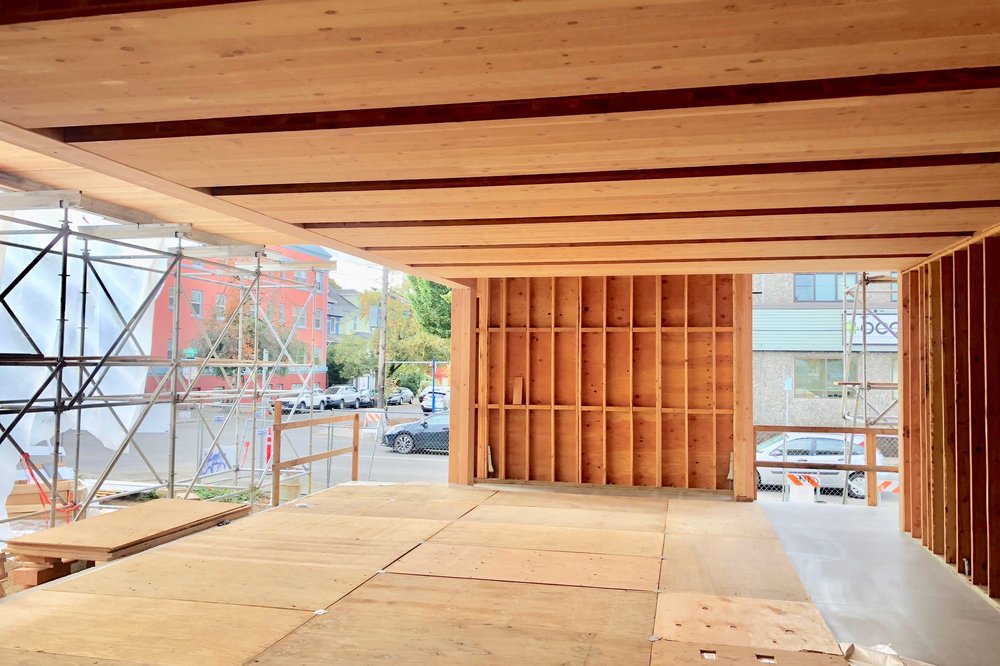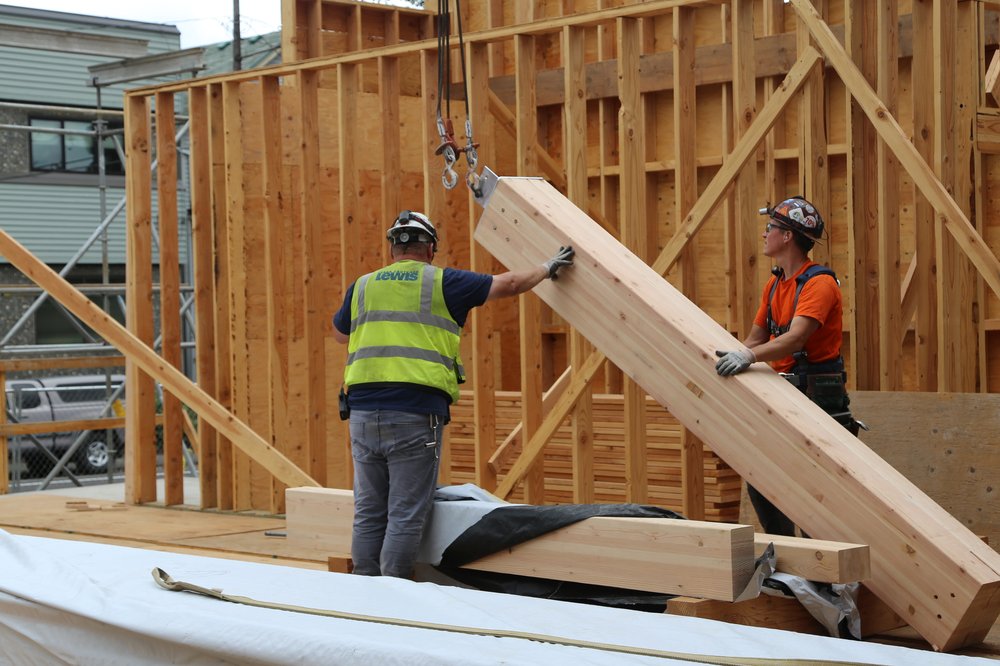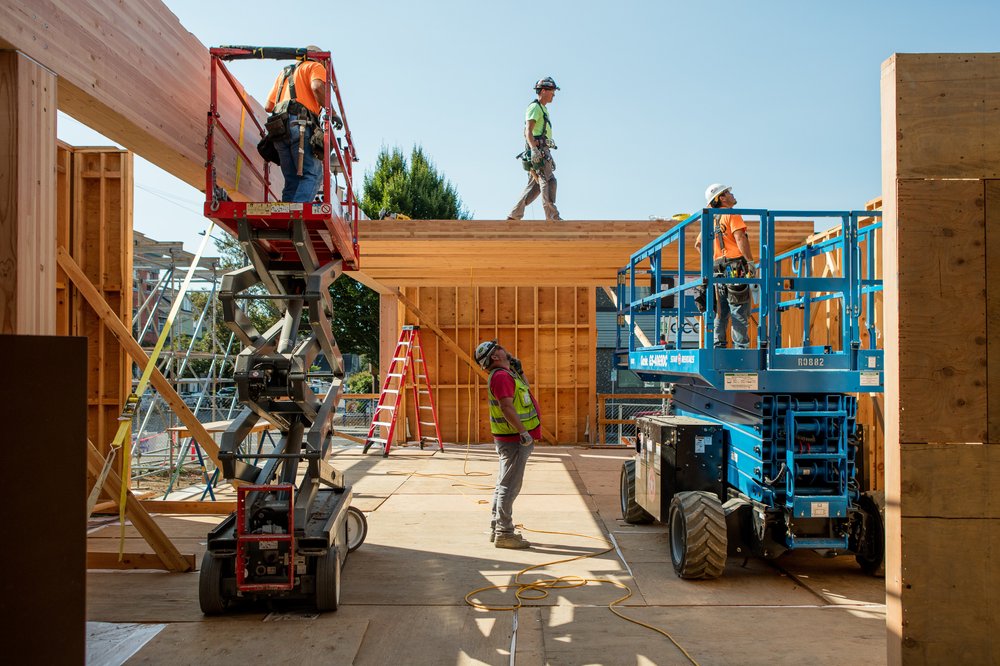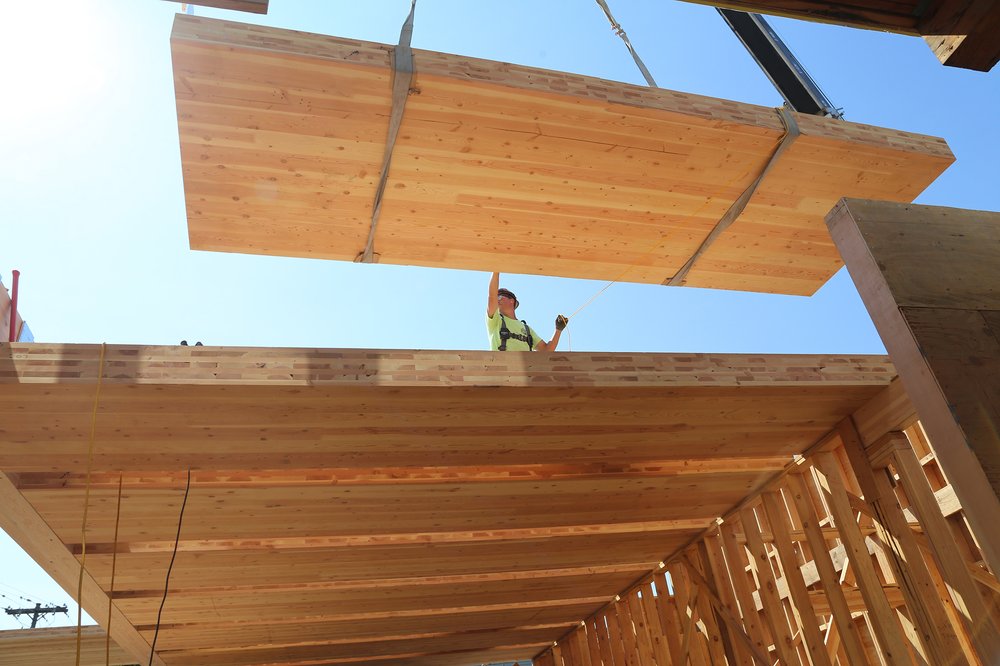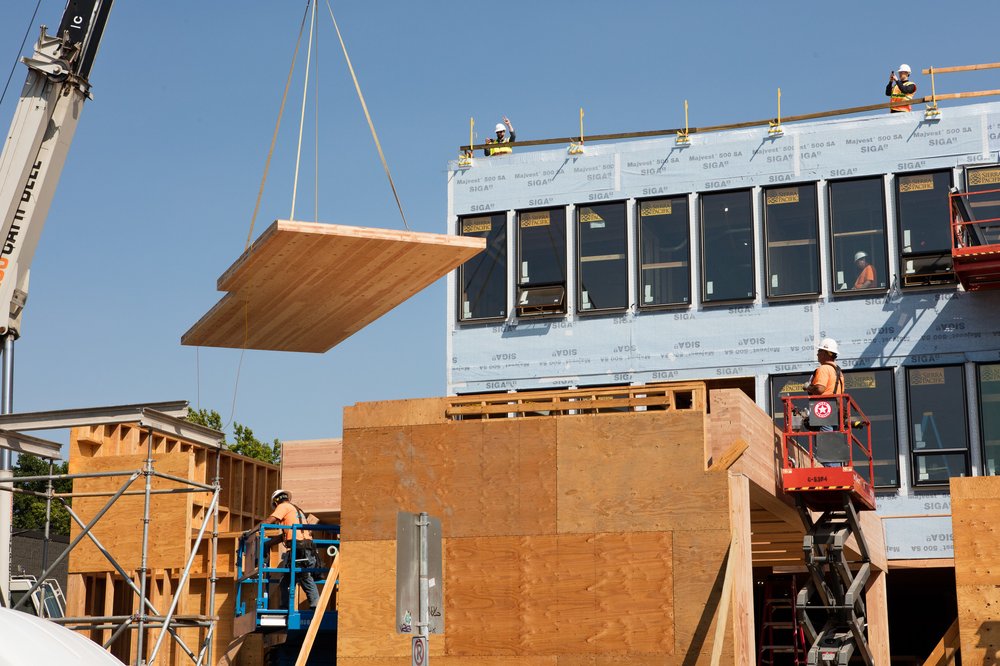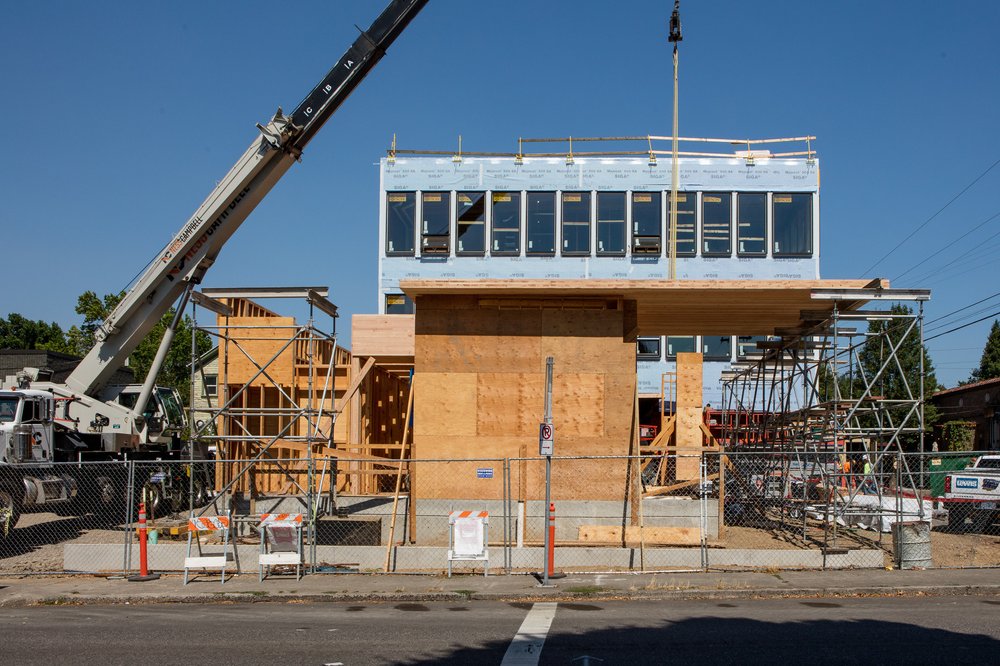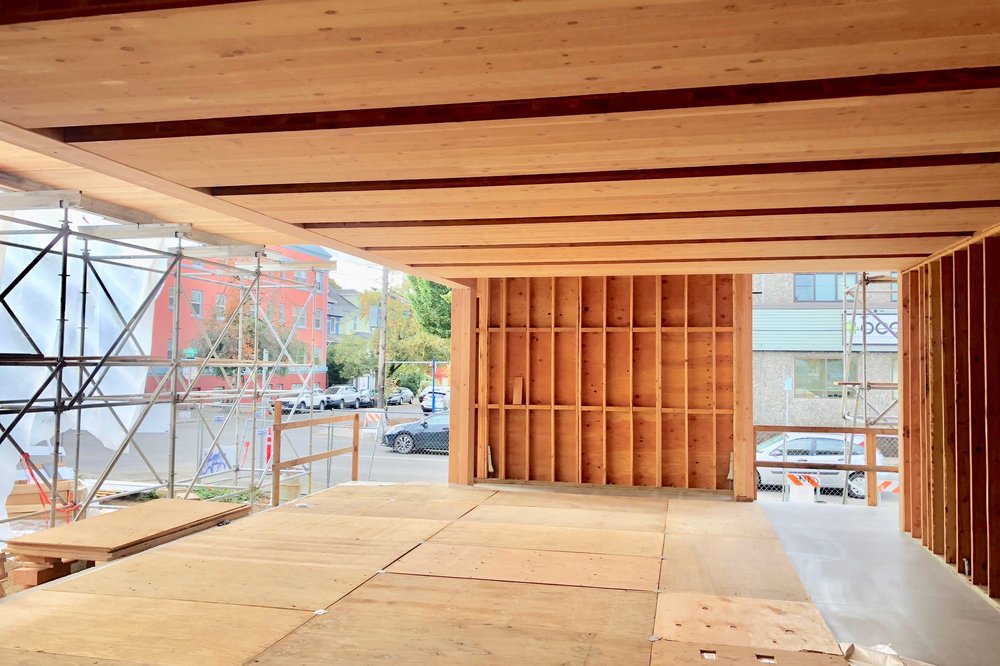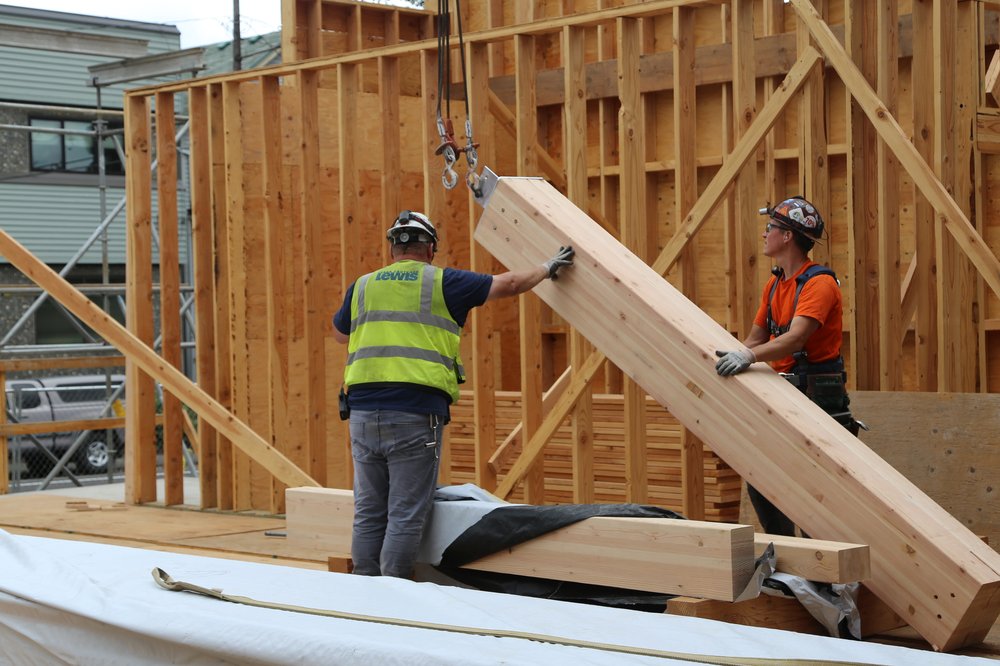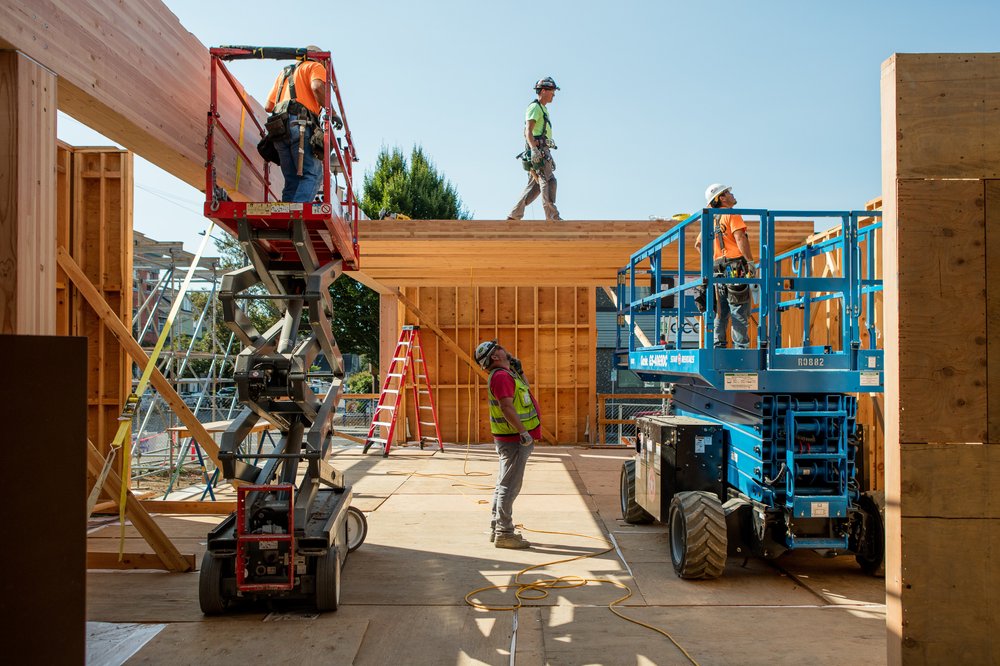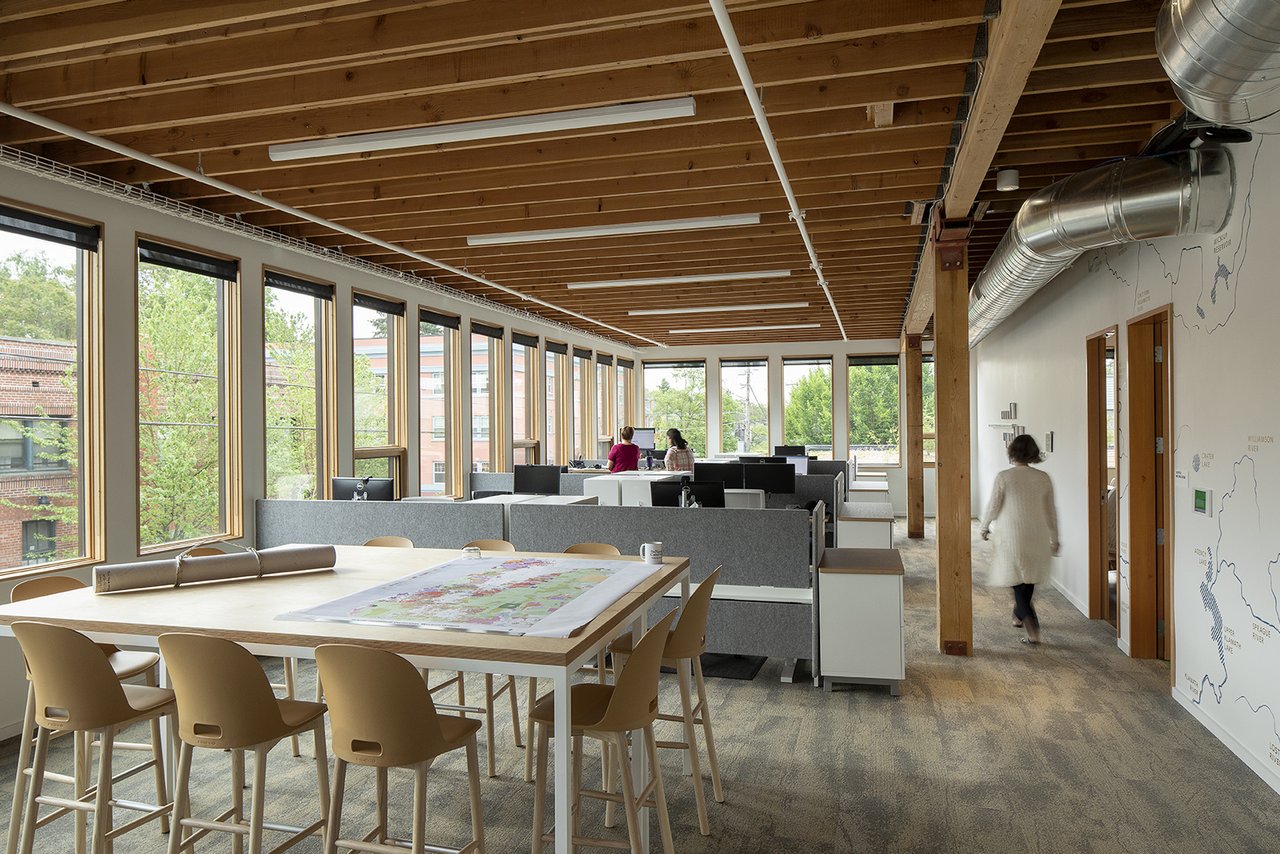 Sustainability is integral to the design and drove the decision to maintain and renovate the original building. To achieve LEED Gold certification, a blend of high-tech and common sense solutions was deployed. The building's new rooftop photovoltaics produce 25 percent of its electrical supply, and efficient building systems and fixtures reduce electric consumption by 54 percent and water consumption by 44 percent. The new landscaping and subsurface infiltration system manage all stormwater on site. Practical strategies such as abundant daylighting, operable windows, and the use of local materials enhance comfort and connect occupants to the neighborhood and the greater region.